One type of direct marketing is teleshopping, commonly referred to as home shopping TV channels. The advertiser presents his goods live on air, and the viewer sees it on his TV. If the viewer is interested, he or she will contact the toll-free number indicated during the show and place an order.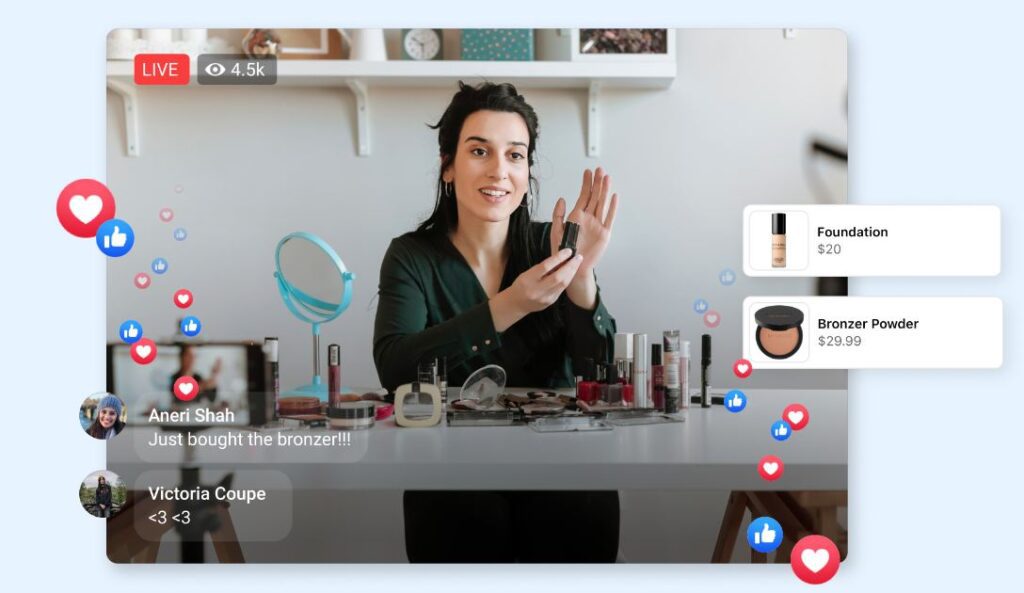 Think twice if you believed that e-commerce may have harmed the television home shopping industry. Home shopping channels on TV are not only surviving the onslaught of e-commerce but also thriving. According to industry insiders, there are dozens of smaller businesses nationwide in addition to at least 8–10 moderately big TV home shopping corporations. The shopping channels are accessible via cable networks and direct-to-home (DTH) platforms.
Some people may consider watching TV home shopping channels a guilty pleasure, but data shows that Brits spend £1 billion annually on products they directly purchase from TV.
Never appeared on TV before but thinking about it?
How TV home shopping channels can boost your brand's performance.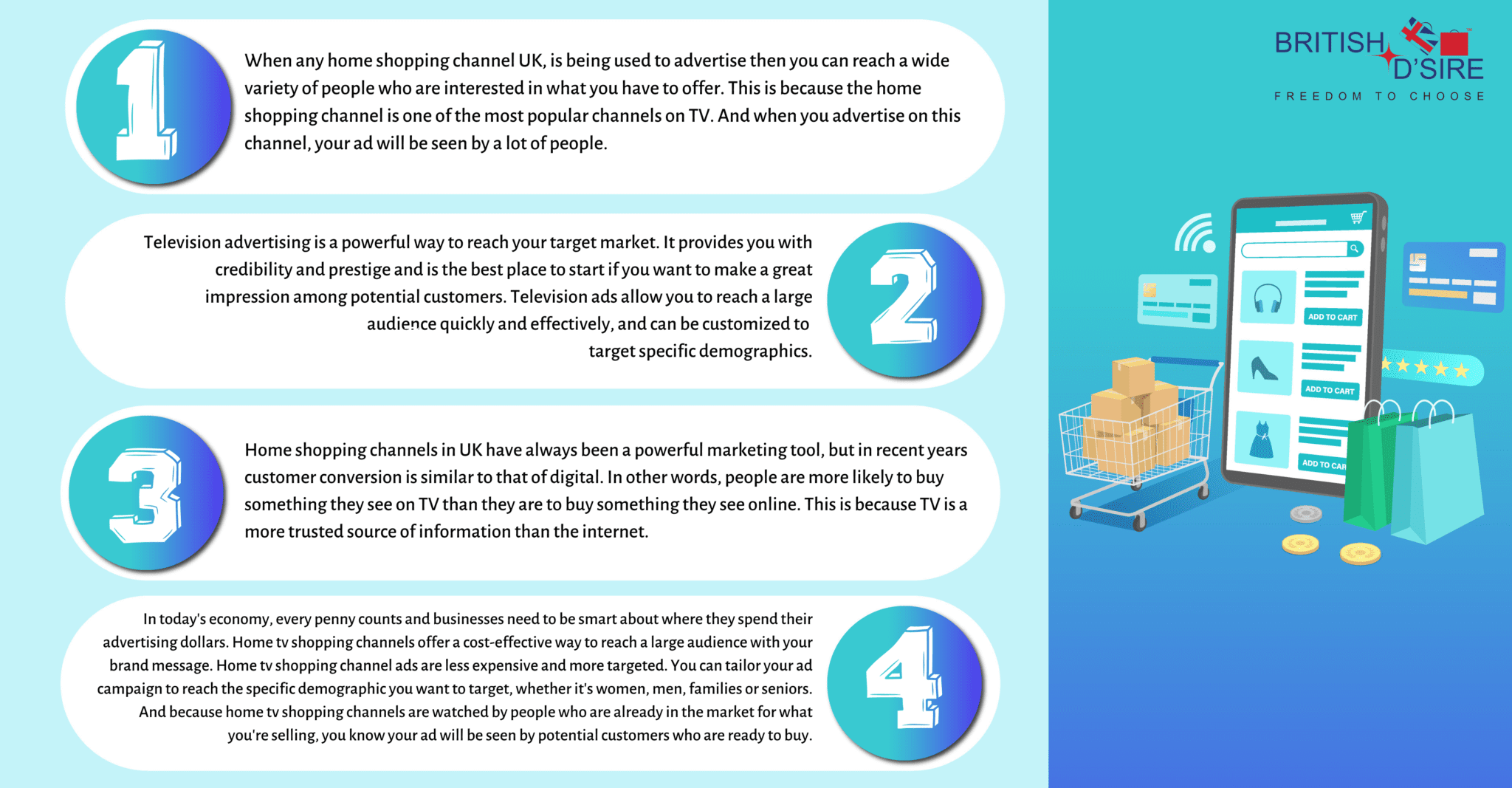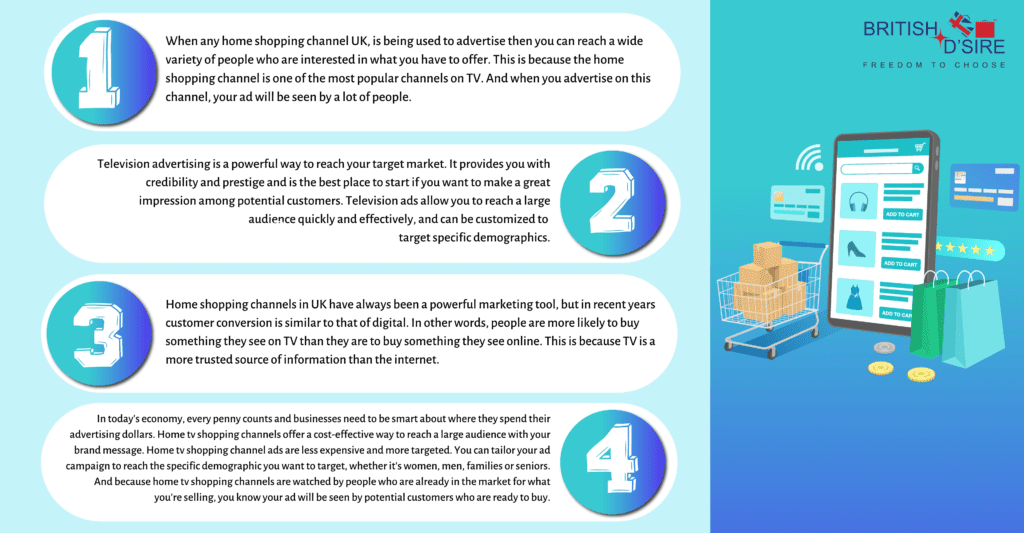 What do you think about home shopping channels on TV?
For all of the aforementioned reasons, even for brands that have never run a TV commercial before, we advise making linear TV the focal point of their media buying/video advertising strategy.
We simplify the procedure as well. British D'sire is the place to go for all of your shopping needs. With our own home shopping TV channel, you can register now to get your brand seen by millions.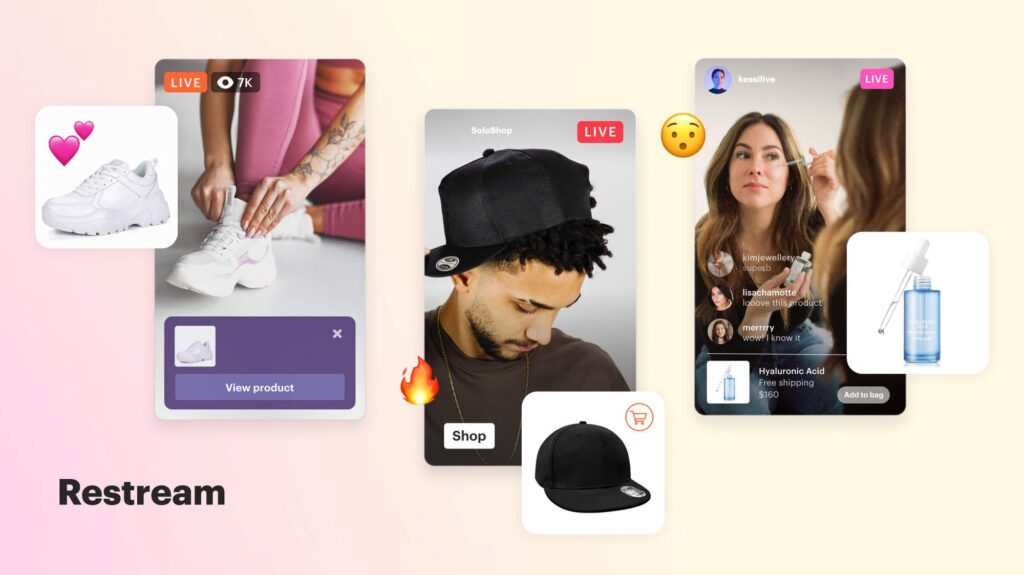 By registering with us, you will be able to shop from the comfort of your own home and have your purchases delivered directly to your door.
Do let us know about your thoughts on home shopping channels on TV and you can contact us for further enquiry at info@britishdsire.com.