The future of TV shopping channels is dynamic and exciting, rooted in reimagining the shopping experience. Brands are adapting to a technology-driven landscape to meet customers' evolving demands. Conventional methods are insufficient, which has forced brands to think outside the box.
A few years ago, consumers were easily swayed by basic online shopping tactics; They were enough to arouse curiosity. Finally, it shows that it is not enough to satisfy the customer's needs. As you look to entice customers, you need to adopt innovative and intriguing strategies for shopping channels and redefine customer engagement strategies.
In this blog, we are discussing how brands can bring the in-store experience to TV shopping channels.
How can brands enhance in-store experiences with TV shopping channels?
TV shopping channels are always in demand due to their customer base. As a brand, how can you utilise it to its full potential? It allows you to offer the in-store experience to your customers seamlessly.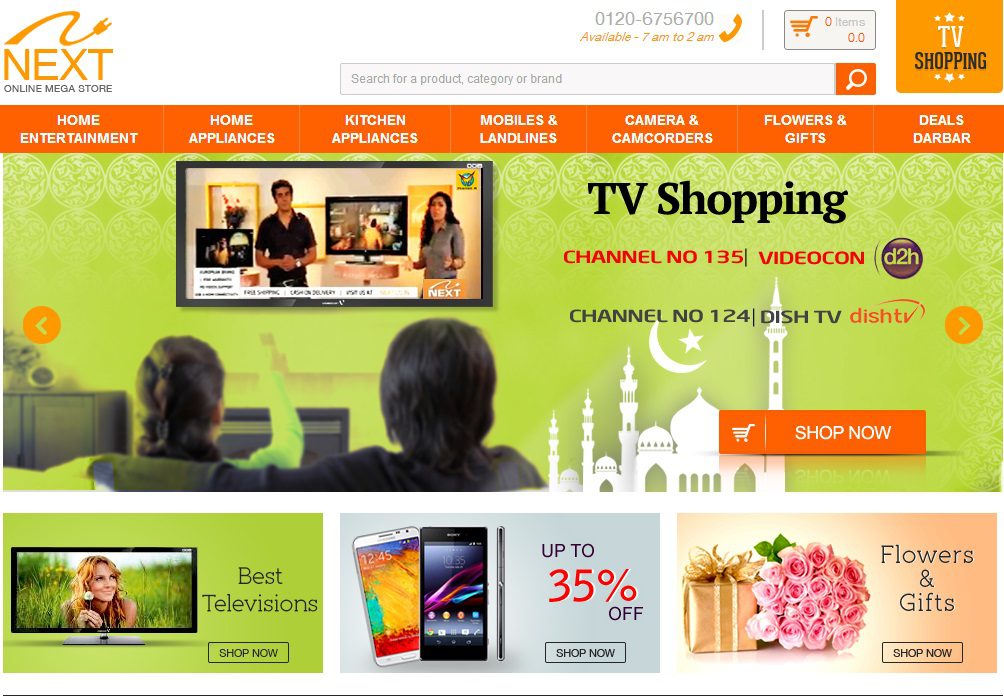 The shopping experience is unique, and the freedom and joy one gets while browsing is unsurpassed. TV shopping channels can give your customers a high-touch experience.
Here are the reasons why TV shopping channels can provide a similar in-store experience:
Opportunity to provide customers with more options.
Customers can always choose from a wide variety of products in the store. You can seamlessly solve this problem by using TV shopping channels. Compared to traditional retail outlets, they give you more opportunity to display a comprehensive range of products.
Moreover, you can even let the customer experience every single product. This will help them make a more informed purchase decision.
Offer convenience
The convenience of shopping is not solely about providing seamless shopping experiences but also about facilitating returns, free delivery etc. Customers can make confident purchase decisions in real time when shopping at physical stores because returns are readily available.
TV shopping channels can accomplish this by providing your customers with easy returns and free delivery, enabling them to make a purchase decision without hesitation. So you can provide convenience to your customers.
In physical stores, people help customers at every step. With TV shopping channels, a host can handle this. They can solve all queries effortlessly and provide solutions.
Live Product Demonstration
Customers preferred in-store shopping because they were able to physically see the object. They can also learn how the product works, how to operate it, and what its colour and texture are.
The customer is afraid to choose other forms of in-store advertising for fear of missing out on this opportunity. TV shopping channel allows you to demonstrate your products in real-time and assure your customers they understand your products before purchase.
Promote a safe shopping experience
Customers' primary concern when shopping via TV or online is safety. A secure shopping experience is provided by in-store purchases. A seamless, consistent shopping experience is essential for your customers, who are inextricably tied to the physical shopping experience.
Moreover, customers want personalised services. Therefore, you must ensure that you provide them with an experience that delights and engages them, thus enhancing and enhancing the entire customer journey. With TV shopping channels, you can provide a secure shopping experience to all your customers.
How can Live TV shopping channels improve the shopping experience for customers?
Live TV shopping channels have consistent contact with customers and can better understand customer needs. Factors such as customers' mood, time pressure, and the situation in which they need the product are essential when translating the store experience into shopping channels.
,
Live TV shopping channels are the newest adaptation of shopping channels, transforming conventional shopping methods. It is made possible through the use of live-streaming technology. Customers have the opportunity to interact directly with your brand and products.
Live shopping experiences allow customers to gain a deeper understanding of your brand and product. Moreover, they are cost-effective, and the only thing to consider is the effectiveness of the content. Customer loyalty can easily be boosted by effective content.
Regions play a significant role in a brand's marketing strategy, as consumers from one region may not be interested in products from another. UK TV shopping channels overcome this by creating a solid and robust customer base for brands across the country.
UK TV shopping channels help brands understand the customers' needs as they interact directly with them.
Our aim at British D'sire is to provide your customers with an unforgettable in-store shopping experience.
Please feel free to reach out to us at Info@britishdsire.com or 442081577075 for more information.