Today, live streaming has become an essential marketing tool, allowing you to enhance your brand and engage customers. The growth of live stream marketing is key to building audience authenticity as the number of viewers continues to rise.
It's clear that the live-streaming industry is proliferating, with no signs of slowing down. Both startups and established brands can potentially benefit from live-streaming TV. Live streaming is a fantastic way to drive revenue and increase awareness.
In this article, we will examine 9 ways that live streaming can help your brand grow.
What are the 9 ways that live streaming can help your brand grow?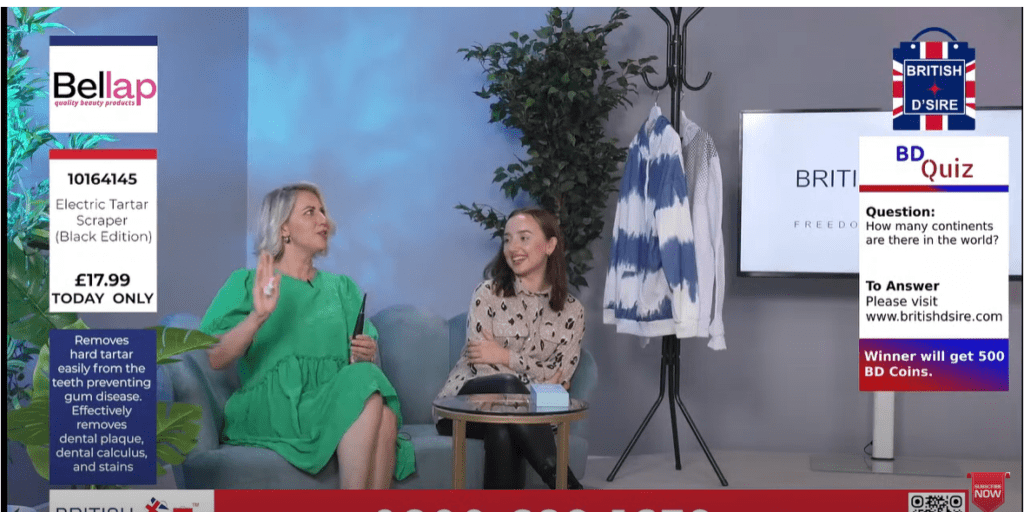 Live streaming is a fantastic way to increase revenue and awareness. Live streaming enables brands to connect with their audiences in an authentic way and engage better with their customers with instant real-time connections that can be obtained through video content.
Make announcements
Live-streaming video generates more comments, shares, engagements, and views than a standard video. What better way to announce a newly-released product or service, or keep your customers informed about promotions and news? In order to build buzz around your announcement, live streaming is an effective way to create urgency and excitement.
2. Host exclusive interviews
With live streaming TV , your brand can offer exclusive interviews, as well as give your customers a glimpse of your integrity and brand in real-time. Furthermore, exclusive interviews boost your audience's engagement by increasing viewership. These interviews aim to communicate a point of view, share a unique vision, and pique their interest.
3. Give a behind-the-scenes glimpse of your brand
The idea of getting a behind-the-scenes look at your brand is highly popular with customers. Customer engagement and satisfaction would be improved by providing behind-the-scenes access to video content. Live streaming helps brands gain more transparency with their audiences, helping them become more authentic and genuine. In turn, this builds trust and makes consumers feel connected.
4. Live demonstrations
Demonstrating your product gives consumers tangible proof of how it works, which can help them make a purchase decision. Moreover, they can increase the appeal of your products to a wider audience and create familiarity with your brand. A personal experience creates a deeper connection and trust between you and the customer. It is possible to reach thousands of people through live streaming and still make it personal at the same time.
5. Broadcast product launches
There is no guarantee that brand-new products will succeed every time you introduce them to your customers. Live streaming TV makes it easy to broadcast product launches and helps to drive traffic to your new product. Using live streaming, you can easily increase the reach of your new product.
6. Increase brand awareness
Live events can help your business generate new leads and make new connections. Moreover, partnering with influencers and celebrities will allow you to reach a wider audience. It is imperative for customers to feel personally connected to the brands they follow. Live streaming enables you to reach out and engage customers, helping them learn about your company and get to know you better.
7. Create tutorial videos
It is imperative to use video content when it comes to helping potential buyers learn about a product. A tutorial video is one of the most shared videos that customers find useful. They can significantly improve your ability to connect with your target audience. Live streaming TV allows you to share informative videos about your products. Connecting with your customers is one of the easiest and quickest methods.
8. Building a community
You can build a healthy and loyal community around your brand by live-streaming TV. Customer lifetime value can be increased by creating a community around your brand at every stage of a customer's journey. Convert your loyal followers into brand advocates and build a social army of these evangelists to promote your live streams.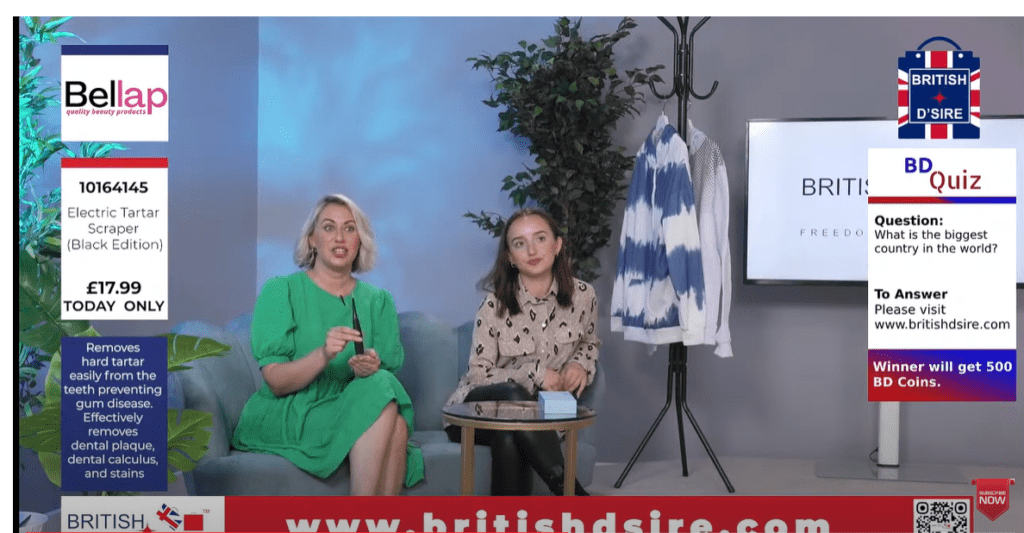 9. Consistency matters
If you're keen on growing your live audience, remember that consistency matters. The use of live-streaming TV has tremendous benefits for the growth of your brand. One of the most significant aspects of live streaming is being consistent on the inside. It can help you build trust and a following at the same time.
What are the benefits of using BD live streaming TV for your brand?
A new and innovative way to connect with your audience is through BD live streaming TV . Your brand will be able to connect with potential leads, nurture loyal customers, and enhance its marketing strategy with this powerful and cost-effective tool.
Live streaming isn't as simple as creating content, putting it out there, and reaping the rewards. Creating high-quality live streams will engage your audience and maximise your brand's impact. Tools and gear are necessary to develop effective and engaging content.
As the live-streaming industry booms, it is clear that live streaming offers many benefits. To stay ahead of your competition, live-streaming events must be an integral part of your marketing campaign.
The British D'sire brand strategy focuses on positioning your brand for growth. Lets grow your brands growth.
Still, have doubts?
Feel free to contact us at Info@britishdsire.com or 02080898049.
FAQ
QUES: What are the benefits of live-streaming videos for brands?
ANS: Live streaming is an effective way to build trust and demonstrate authenticity to viewers. Through it, brands can connect more genuinely with their customers, and users can participate in the storytelling process.
QUES: How does live streaming TV enhance your marketing strategies?
ANS: Live streaming builds customer engagement and introduces your brand to potential customers effectively. Additionally, it helps you make a lasting impression on your customers.
QUES: How can live streaming help your business?
ANS: Live streaming allows your target audience to interact directly with you, which they are more likely to do when they know you will respond immediately. By live streaming, you can not only increase audience quantity, but also brand quality.